| | |
| --- | --- |
| | Search |
| | |
| --- | --- |
| | Products |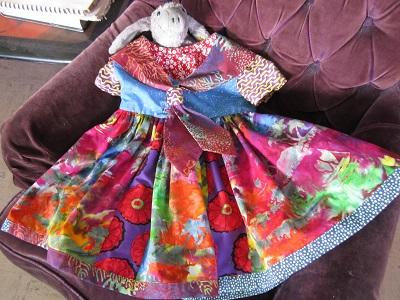 Hello Stitchers and Crafters,
I have a new feature on my website called "The Fitting Room". This page will profile customers that want to share photos of their creations and introduce themselves to our visitors - anything from crafts, clothing, dolls, quilts, retro fashion and more. If you want to "brag" a little or just "share", please send me an email telling me a little about yourself and add 4 or 5 photos of your work. Maybe a 5 step process to making a quilt or doll, or 4 or 5 photos of your best vintage fashions.
Take a look at our first profile Lise L. from Santa Barbara for some ideas of what you can send. I will do a similar page for each profile that is received!
Once you submit a photo, I will only use it on "The Fitting Room" page and no where else, your submission is permission to use the photos on that page.
If you have any questions, please feel free to email me prior to submission.
I hope to receive many profiles of the wonderful work that is out there and share your stories with my visitors.
Warm Regards and Have a Wonderful Weekend!
Denise
"Our bustling downtown is a thing of the past and as door after door closes forever on fabric stores, art stores, and book stores, I find myself turning to the online presence of some of those businesses for essential supplies. Endlessly scrolling and filling up my cyber cart and click click clicking to get through all of the windows is a chore and hardly inspirational. Frustrated, I was about to close my computer and surrender my life long artist reality when one simple heading caught my eye: "Vintage Pattern Warehouse". Desperate, I decide to try one more search and what a difference that last click makes! This wonderful, colorful site and business is owned by Denise St. James and it is a delight and joy to navigate. I chose three patterns very carefully (and conservatively considering how many I wanted to choose), placed my order, and waited excitedly. When my package arrived everything was beautifully chosen, protected, and perfect. I am beyond happy with the timely service, great prices, and personal kindness extended by the very much bonafied Denise. She is the best of the business world all stitched up with passion, enthusiasm, and joy. She delivers the goods and has helped me jump start my sewing career once again. My photos show the tremendous care and personal touches that made my order so special. Thank you Denise!" Lise L., Santa Barbara, CA
Lise has worked in costuming for over 20 years as a designer for the Costume Departments of UC Santa Barbara, Santa Barbara CC, Opera Santa Barbara and the Music Academy! Some of her work will be displayed in a new PAGE we are starting which features sewing creations made by you, my wonderful visitors! If you have any fashions or crafts you have made from something you have purchased from my website and would like to 'show it off', please feel free to contact me with a photo or two and I will share it with others. Don't be shy, others can and will be inspired by what you have sewn. What better way to share your talents!
Warm Regards and Happy Sewing,
Denise